Praca | Danfoss | Product Marketing Manager | Szkocja, Edynburg
Oferta archiwalna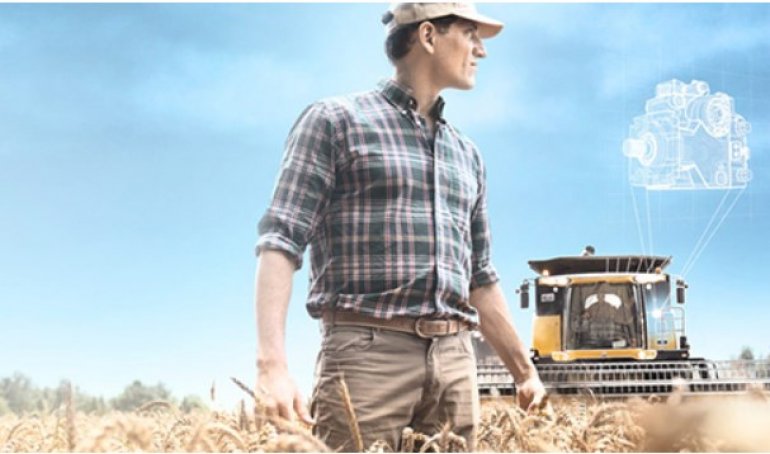 Are you ready to accelerate your career? Do you want to be part of the commercialization of a disruptive new hydraulic technology in an entrepreneurial environment? If you possess great product management skills combined with an insatiable drive, you might be our new Product Market Manager. With your extensive product management experience and technical market background, you are used to operating independently. You are highly motivated and capable of supporting the realization of a cutting-edge start-up business within a global organization. You possess key product management skills and will work together within a sales and marketing team to develop a product strategy that will result in a successful product launch. Your entrepreneurial mindset and way of working will be key to our success.
Responsibilities
With our new activities in Edinburgh, you will be in close sparring with our engineering, operations, sales, marketing, and business leaders and report directly to our Director. You will have the responsibility for the developing and executing the plan to market and launch, first one - and then a portfolio of industry disrupting products that combine state of the art digital technologies with incredibly power-dense hydraulics. The aim is to create a portfolio that is efficient, intelligent, and rapidly configurable.

Among your areas of responsibility will be:
Formulate long range plans, keeping organization focused on market needs, drive market research.

Manage pricing, promotion and placement of products throughout their lifecycle.

Work with Sales & Marketing and Product Development Teams to initiate and coordinate actions that are intended to grow and maintain successful business.

Identifies target markets and customer segments for pump portfolio.

Define product roadmaps in alignment with stakeholders.

Responsible for competitor landscape analysis at entire portfolio level.

Develops and provides training to sales force and external customers.

Define, coach & communicate value proposition (products and services).

Go-to person for Market Communication, Application Development and other cross DPS activities that involve our new pump technology.

Provide support to sales, including joining customer visits for key opportunities.

Lead customer insight activities to determine current and future market needs.

Other sales and marketing activities as assigned as part of agile launch team.

Cooperating and communicating clearly with all Danfoss' partners and stakeholders involved in our product launch.
Compelling product marketing manager with an entrepreneurial mindset
With your background in product management and with entrepreneurial behavior, you are going to be one of the key drivers to success as Danfoss Power Solutions partners up with one the world's leading developers of intelligent hydraulics. Besides several years of formal product management experience and strong personal resilience to navigate uncertainty, the successful person for the role will have:
The ability to lead and coordinate strong collaboration with top engineering, operations, and marketing talent in a fast-paced, customer-driven environment.

Demonstrated experience in successful product launch and commercialization of custom software and hydraulic hardware.

Marketing acumen from guiding teams developing solutions based on a combination of hardware and software in industries that serve off-road, automotive, aerospace, or agriculture applications.

Strong customer focus and ability to translate customer needs into product requirements.

Demonstrated ability to translate technical functionality and product features into compelling value propositions.

Broad understanding of product launch processes coupled with a willingness and ability to challenge processes where needed.

Education MBA preferred.

Availability for international travel 10-20%.

Ability to work across cultures and time zones and skilled in working in a matrix organization.
For further information about the position,
Please contact Senior Recruiter, Kasper Kiel Aagaard +45 2063 3526.

Please apply at your earliest convenience. We do not have an application deadline but accept applications as long as the job is posted.The position will be closed down once we have found the right candidate.

Company Profile
Watch how Danfoss is Engineering tomorrow, here.
Type of Position: Professional
Job Area: Sales & Marketing
Country / Countries: United Kingdom
Location: Edinburgh, Scotland
Experience: Mid-Senior Level
Employment Type: Full-Time